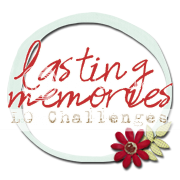 Hi everyone, hope you are having a lovely relaxing Sunday - especially all you gorgeous Mums out there (It is Mothering Sunday in the UK). This weeks challenge is all about spring! We want to see how you incorporate "spring" into your layouts! Maybe it's using spring time colors or maybe it's using butterflies, bees and flowers!
........................and the lucky winner will receive this...................
Here is my digital layout using a picture of cherry blossom. I have always wanted a cherry tree just for the blossom in the spring but I still don't have one, this is one just up the road from my house!!
The papers are from a Nitwit collection called
Egg-stra Special
- the papers are delicious and as you can see the embellishments can be used for non Easter projects!!! They will be featuring on a couple of my cards soon.
Please check out my team mates creations for some more inspiration - their links are on my left sidebar.
Before I mention the challenges I am entering I thought I would just let you know that
"Lasting Memories"
is having a DT call for the next four challenges. Please join in and put DT after your name for a chance to join the team.
I am entering the following challenges:-
I llok forward to seeing your Spring themed layouts.
Hugs