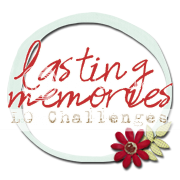 Good morning and welcome to our blog hop! You should have arrived at my blog after visiting
Sue
so welcome.
To allow each of the new DT members to really introduce themselves, this week's challenge is sweet and simple...
"show us YOUR personal style"!
What do you love to incorporate into your layouts? Is it colours, die cuts, embellishments, simplicity?? We can't wait to see your creativity.
So what is my style you ask - I have only been scrapbooking for 6 months after having bought Digital Scrapbook Artist 2. So yes you guessed it I am a digital scrapbooker. My layouts tend to incorporate pictures of my children and occasionally I will add a stamped image.
Here is the layout I have made for this blog hop.
I have used Digital Scrapbook Artist 2 and a digikit from
Daisytrail
to make my page and what I think is a beautiful picture of my youngest daughter concentrating for once!!!!
To be considered for Top 3, all you have to do is link your creation below before Saturday, Jan 8 @ 9pm EST! Top 3 and new challenge will be posted on Sunday @ 8am. Your next stop is
Lauren
so hop on over and see what her style is.
Here is a list of the order in case you get lost
I look forward to seeing your style and visiting a lot of new sites to me - scrapbookers!!
Just a couple of challenges for this layout:-