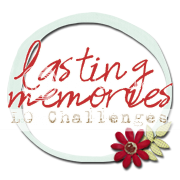 I would firstly like to say a big thank you to those who joined in with our Show your style challenge. It was lovely to see some new Scrappers out there - like myself. Check out the
"Lasting Memories"
blog to see who the winner and top 3 are.
This week our challenge is a recipe
1 Ribbon
2 Buttons
3 Colours
Here is my digital layout for some inspiration
I have used Digital Scrapbook Artist 2 along with several Daisytrail kits and a Just So Scrappy kit called
Who's At The Zoo
. The image is one I found by googleing Snow Leopard as along with the Tiger it is one of my favourite Big Cats.
Please check out my team mates blogs for some more inspiration - their links are in my sidebar.
Here are the challenges I am entering:-
The Crazy Challenge
- Animals,
Papertake Weekly
- Winter scenes/icy colours,
Winter Wonderland
- Paws for thought, and,
Delicious Doodles
- Three colours.
Please let me know if you have visited by leaving a comment - I alway enjoy reading them.