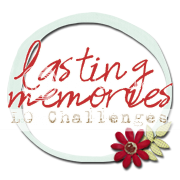 Edited at 14:45pm GMT - WINNER OF MY CANDY CAN BE FOUND
HERE
Now for some more awesome news!! We have another sponsor this week! Heart Song Designs offers hand drawn digital stamp images perfect for all your papercrafting needs. We offer a varitey of digis from elegant to super cute. Come visit us at the
Heart Song Designs shop
and find digis that make your heart sing.
Now onto this weeks challenge! We'd like to see you reduce, re-use and recycle your scraps or something you have laying around that you could incorporate onto your layout! Me - well I chose to use some Peacock feathers my children found when we were on holiday last year.
The image on the left hand side is the one I chose to use from Heart Song Designs called
Bird Cage
as you can see it has been flipped and I coloured it using Promarkers.
Please check my team mates for some more inspiration - their links are on my left sidebar.
Just a few challenges to enter:-
and,
Happy Sunday everyone!
hugs
Oh by the way - I have a candy winner to announce - I nearly forgot!!!!!
BUT I am writing this at 10pm (scheduled for tomorrow midday) and the challenge doesn't finish until 2am GMT - I should be having a lovely dream then - children willing!!!!!!!
I will do a separate post tomorrow to let you know who the lucky person is.